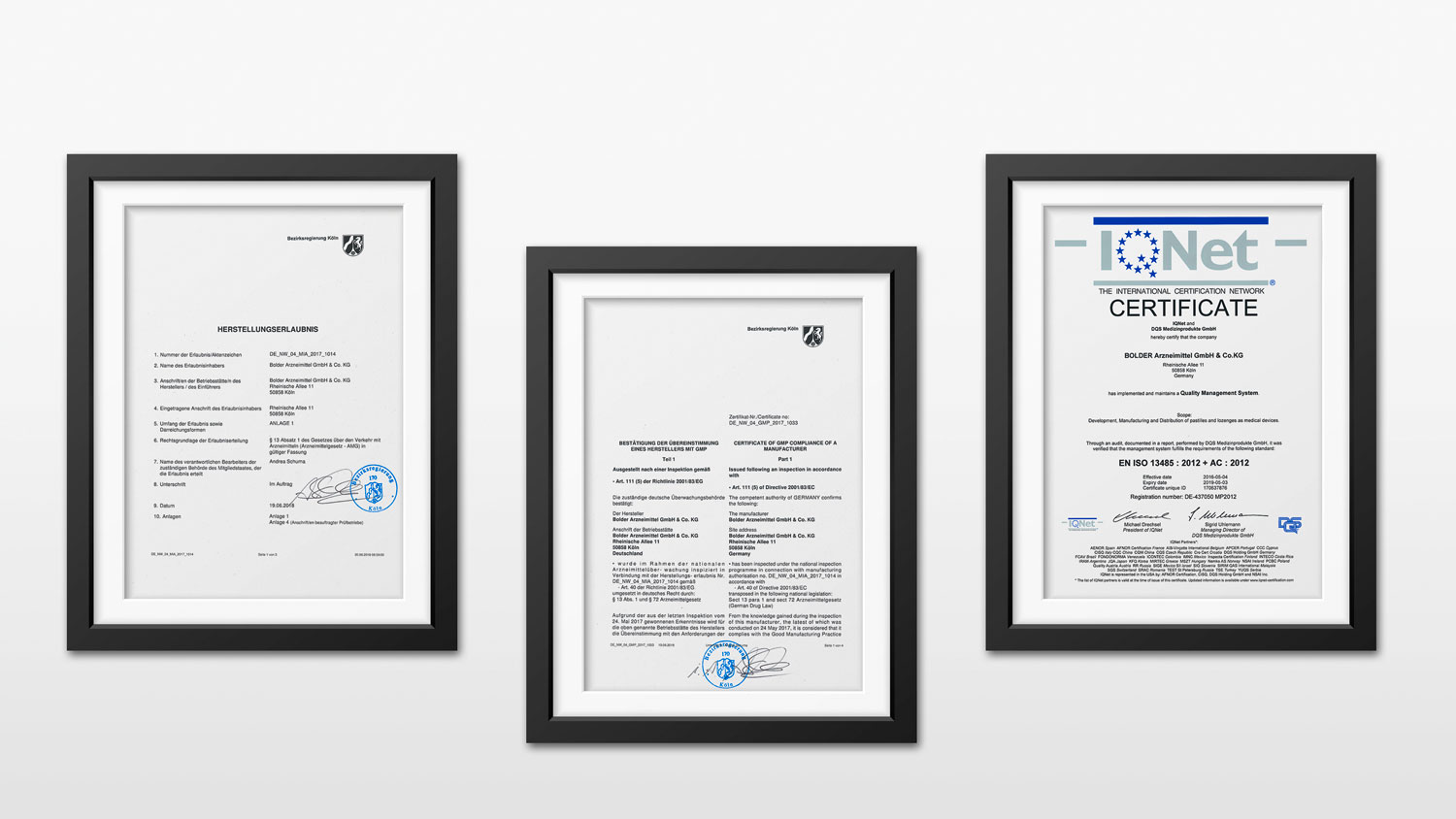 Effective quality management
Companies expect one thing above all else from their contract manufacturers: consistently high quality.
BOLDER Arzneimittel is a manufacturing authorisation holder pursuant to section 13 (1) AMG (German Medicinal Products Act) and is certified according to EU-GMP and ISO 13485.
We would be happy to provide you with copies of the certificates on request.
Please contact us by email at request@bolder.de
or call us on +49 2234 37952-195.
These quality standards have been fully integrated into our processes. Moreover, we are continually improving them in line with the latest GMP guidelines.
The end result: exceptionally effective quality management.
BOLDER Quality Management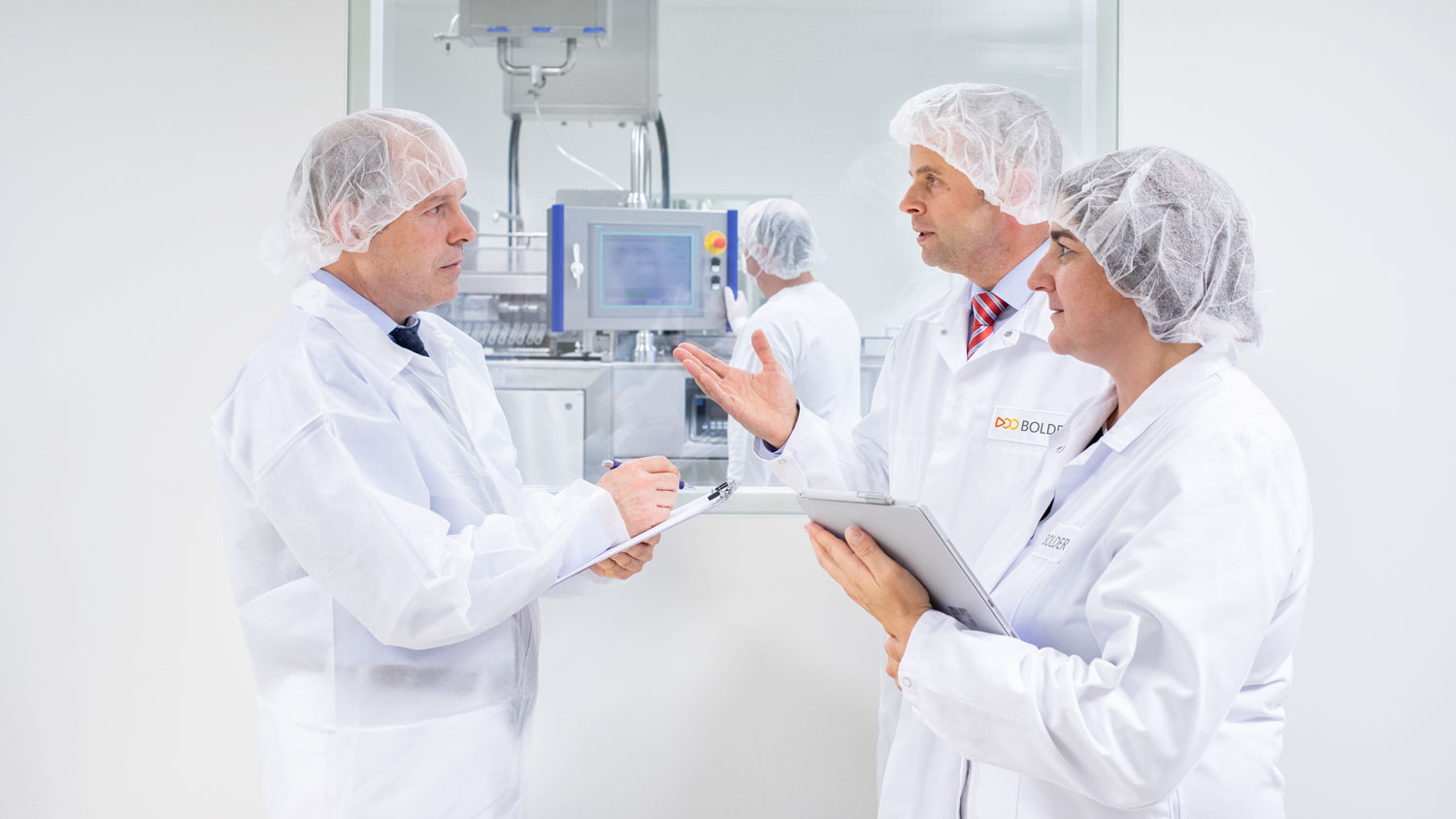 Quality assurance as a matter of principle
BOLDER pastilles are high-quality pharmaceutical products. We assure their quality strictly according to GMP and ISO standards.

This involves:
National and international customer audits and official inspections
Assistance with regulatory issues
Annual preparation of the Product Quality Review (PQR)
Supplier management
Oversight reviews by management
Release office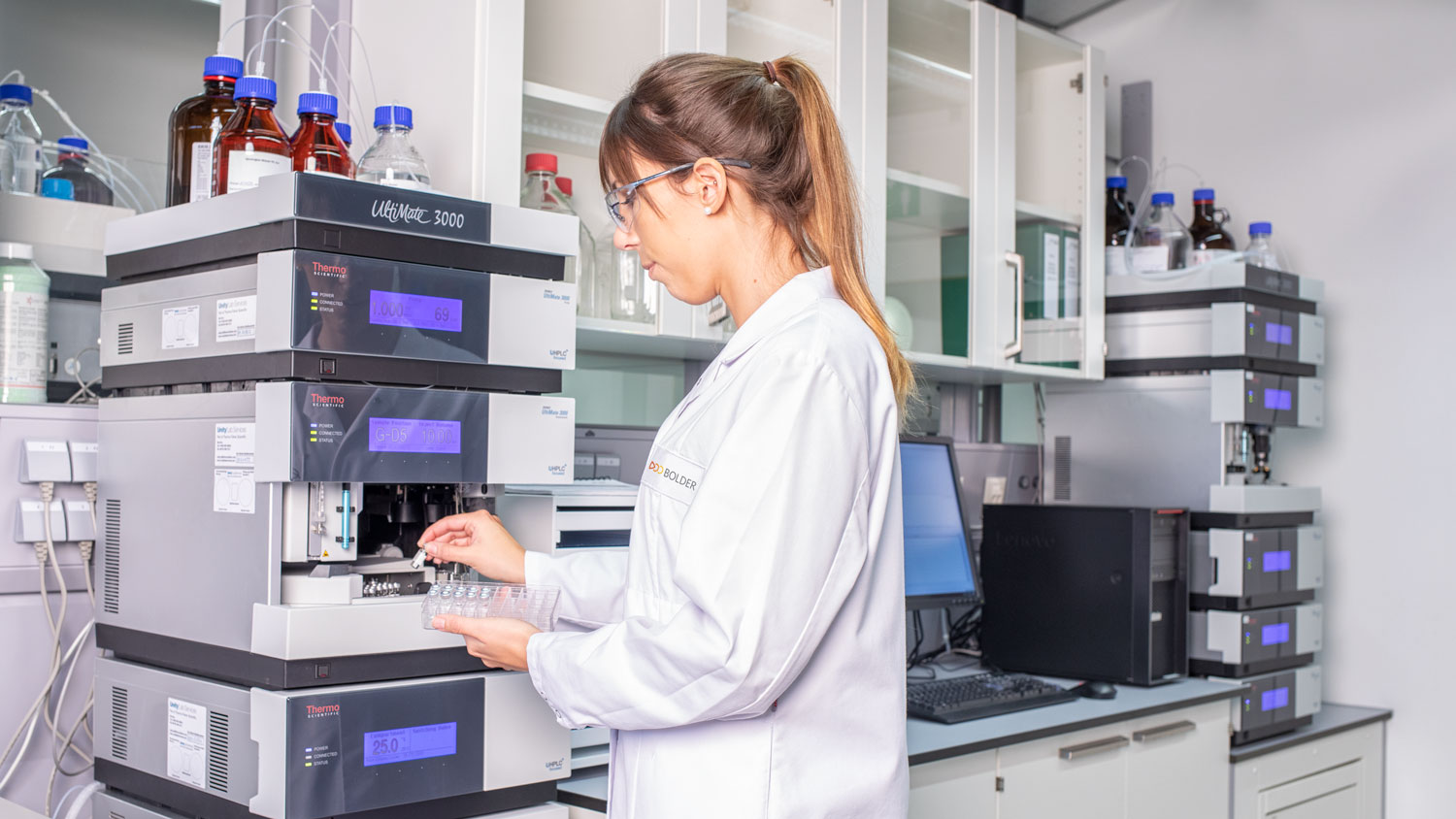 Stringent analysis: quality controls in our own laboratory
At BOLDER Arzneimittel, we always keep a close eye on the quality of your pastilles.

We operate a well-equipped GMP control laboratory at our factory.

We use the latest technology to analyse all raw materials, packaging materials and finished products. Our laboratory instruments are qualified, our test equipment calibrated and our analysis methods validated. All analyses are performed by qualified personnel. All results are documented with a Certificate of Analysis.

Our quality control procedures cover:
Incoming goods inspection
Release testing of intermediate and finished products
Stability testing
Method development and optimisation
Method validation and transfer
Microbiological analyses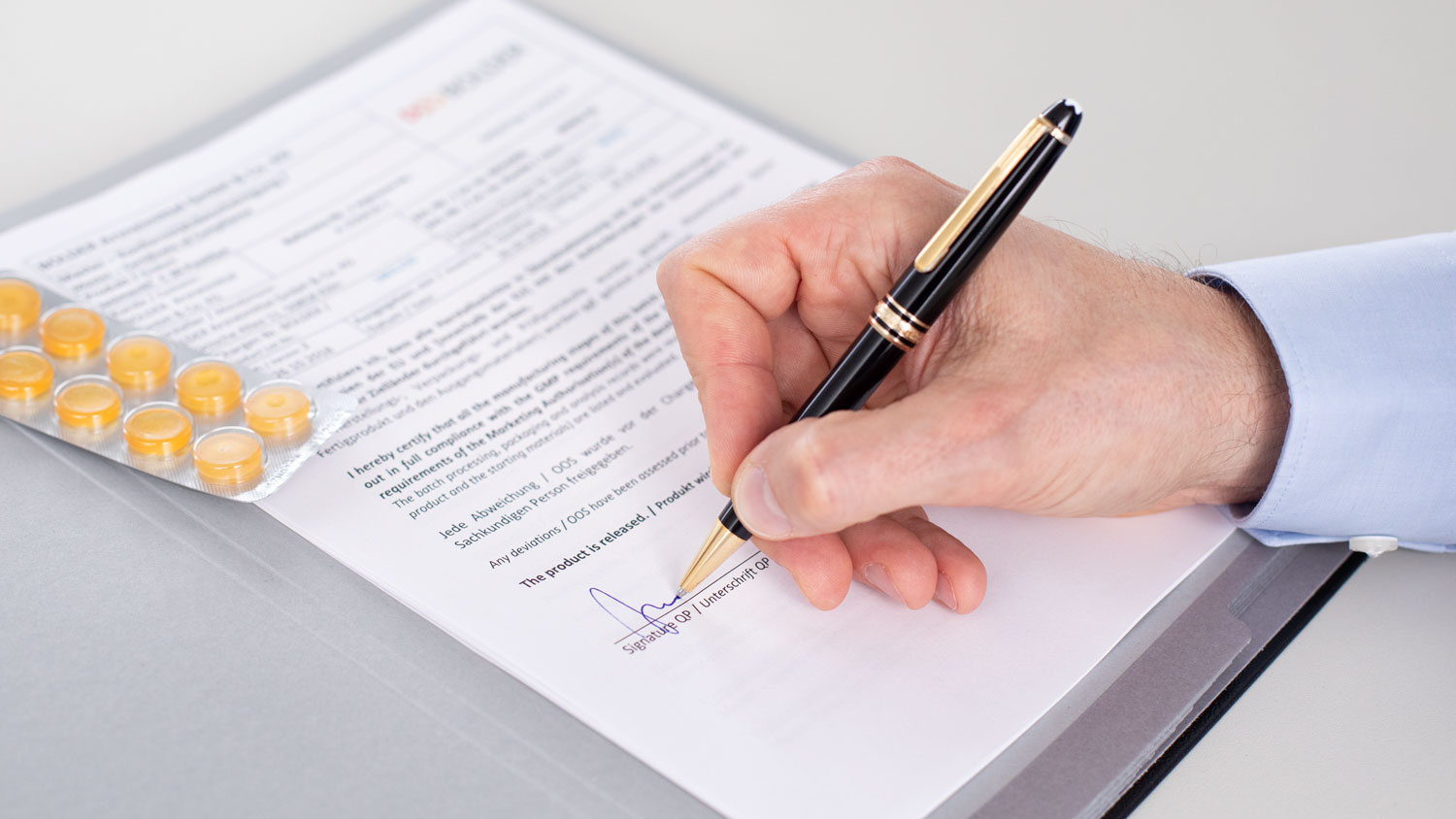 Assumption of responsibility by our in-house qualified persons
BOLDER Arzneimittel employs its own qualified persons. Every batch is certified by a qualified person.

In this way, we ensure that all medicinal product regulations pursuant to the AMG and AMWHV are complied with at all times during production, testing and batch release. The certification of medicinal products is performed according to EU-GMP (Annex 16) and for medical devices according to ISO 13485 (conformity assessment). In addition, our qualified persons create and update the corresponding Quality Assurance Agreement (QAA).
Our QM services at a glance:
Assistance with regulatory issues
National and international customer audits and official inspections
Annual preparation of the Product Quality Review (PQR)
Analysis in BOLDER's in-house GMP control laboratory
Batch release by in-house qualified persons